From time to time, I make it a habit to check my digital footprint – it's always a good idea to check what information strangers can easily see about you. A recent Google search of my name revealed I've been named in www.motoringessentials.com Top Blog Awards for females blogging about automotive-related topics. A pleasant surprise! So, I decided to look into it a bit further.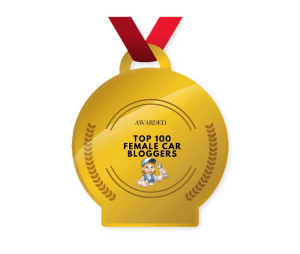 Motoring Essentials is a website dedicated to answering all those questions anyone might have about anything automotive, from after-market accessories to maintenance guides. They've reviewed a whole range of products from Best Bolt Cutters and Best Window Cleaner, to articles on helpful topics such as how to choose the best car seat for a newborn.
Based in the USA, their statistics may be slightly off from ours here in the UK but the fact remains, women are increasingly influential in the decision-making process when it comes to which car to buy and when to buy it. Generally speaking though, the car sector remains a largely male-dominated sphere. So, it's nice to see a site celebrating those of us who contribute to changing the stereotype – even if that isn't why most of us entered the sector in the first place!
The majority of the work I carry out for the automotive scene is on behalf of UF Studio, the detailing wing of UF, or Ultimate Finish, based at Brands Hatch race circuit in Kent. I've had the privilege of being 'key blogger' for them for quite a few years now and it's been rewarding to see how interest in the blogs has grown. I'm sure the fabulous images have something to do with that and, being off-site, I can't lay any claim on those!
Over those years, I've had the opportunity to connect with a variety of interesting people, including car care product and tool manufacturers, car builders, car owners, and even the odd dabble with celebrities. One thing they all have in common is a passion for cars and, specifically, cars that look 'showroom new'. And it's not only supercar owners who care about protecting their cars; UF Studio regularly sees cars used as 'daily drivers', although this can range from Teslas, Porsche 911s and various performance Audi, Volkswagen, BMW and Mercedes models, to Bentleys and Range Rovers! There have been some quirky cult classics through the doors too, including a selection of Abarths, early Ford models and classic Aston Martins. Safe to say, over the years, I've learned a lot of things about a lot of cars – and probably forgotten more!
Back to the awards. Selection for inclusion in the Top 100 list was based on a number of criteria, including the following:
Quality of content
Google search ranking and search traffic
Social media presence and popularity
Expert review
I came in at a rather respectable #36, although I'm not sure if we've been included in any specific order. It's a varied list, with mechanics, automotive designers, fellow bloggers, racing drivers and product testers all included. The winds of change are blowing – diversity, inclusion, equality all being hot topics and the automotive scene is so large and so diverse, it's ripe for embracing that change. And, as the Top 100 list ends at #93, there's clearly plenty of room for more females to join the female 'petrolhead' crew!